JOURNAL
Announcements, Blog
DATE : 2019.12.18
The first International Jiriki teacher training
We have just finished our very first International Jiriki teacher training in November 2019!

Students from Mexico, New Zealand, Netherlands and Japan who are based in USA, England and Netherlands flew over to Osaka to become Jiriki Seitai instructors.

Our intention is to bond with people whose life mission is to keep exploring ways of self-care and share Jiriki to encourage others to believe in their own self-healing power. 

It is important for us to pass onto these skills to people who have the genuine willingness to continue learning to share and connecting with us to support each other and grow together while Jiriki work is constantly evolving.
Therefore, the training is only the beginning, and we will never stop training as long as we live.

I was impressed by student's motivation and openness to gain the knowledge of Jiriki Seitai.
The language barrier wasn't an issue as much as we have worried (my brain was about to explode by translating 7hrs x 7 days though) I feel so much gratitude for their trust in us and Jiriki training. I believe that they will share this body movement as well as the philosophy with people in their own countries and beyond.

At the end, my father said "Although I was not sure how Jiriki will be understood by those outside of our culture, now I feel that not only have I've had an experience to teach, but I have also been inspired. It is like we've opened a new door.

Lastly, being able to reconnect and work with my daughter was so special and I'm really grateful for this opportunity."

On my personal note, it hasn't been easy to feel comfortable and sometimes I get doubtful in my choice to be home (even though I do love to be home).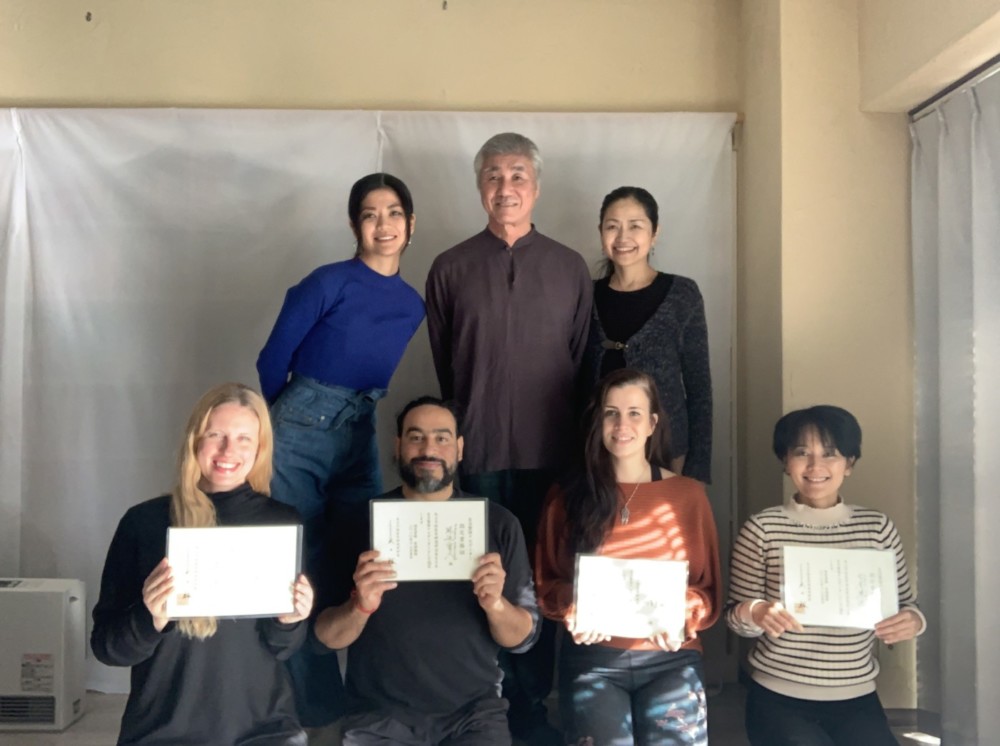 However, when he mentioned that, I felt in my heart that I am exactly where I need to be.

Thank you so much Roberto, Sussan, Erin, Norie for being the most wonderful students we can possibly ask for!
And thank you to my parents for embracing (at times seemingly unattainable) ideas and supporting me all the way.