JIRIKI SEITAI
What is Jiriki Seitai
Jiriki Seitai is one of the self-treatment methods for the purpose of improving and preventing chronic illness. It is different from a regular Seitai treatment, which is a treatment administered by a therapist; Jiriki Seitai is a self-treatment that patients apply themselves.

Yu Yagami, a Seitai therapist, created in 1989 based on Shiatsu massage from Eastern medicine, yoga and Seitai techniques.

*Preventive medicine is a study of the way we think and the way we live to create a mind and body that do not require medical treatment throughout life.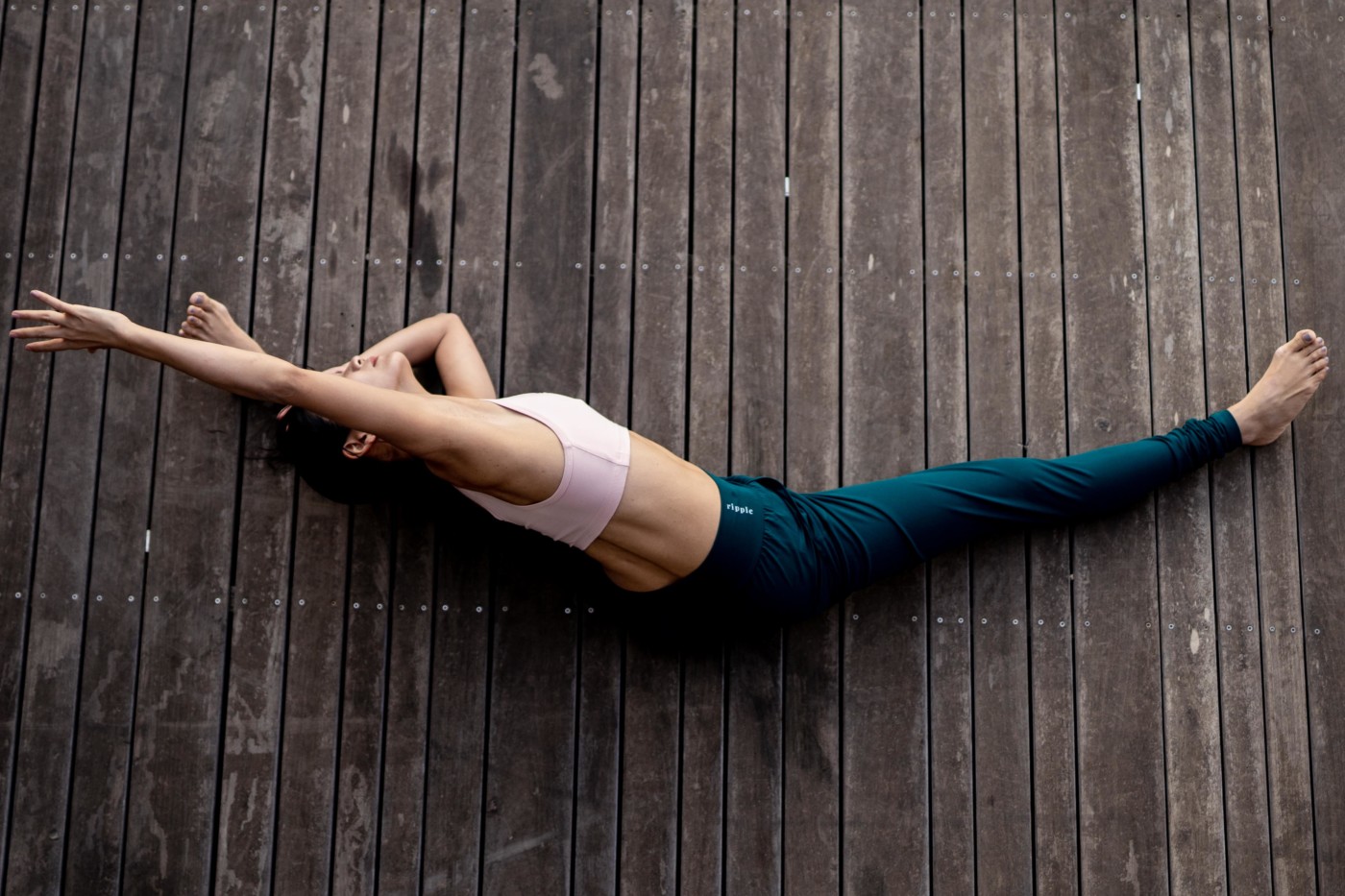 HISTORY
5 Purposes
"Five purposes" of Yagami Holistic Medicine lab.
We want to spread the hopeful message that chronic illness and pain can be cured by oneself, without getting help from experts.
Our bodies are healing not because of the medical treatments, but because of the inherent healing power that we all possess.
Preventing illness strengthens our natural healing power. For that reason, Jiriki Seitai is effective.
Medical costs in Japan have risen to 40 trillion yen; we wish to reduce this by thoroughly implementing preventive medicine.
We wish to encourage an active lifestyle that does not depend on sustained nursing care; to create regular Jiriki Seitai practice, improve eating habits, and maintain a good balance of autonomic nervous system.
CLOSE
Why?
Why Jiriki Seitai is a preventive medicine?
All illnesses have a feeling of fatigue in the previous stage and become ill when the fatigue reaches the certain limit. By removing daily fatigue by Jiriki Seitai, it can be prevented before it becomes illnesses.
2.This is the route of bedridden patients:
Physical pain that causes nursing care ⇒ Lack of exercises ⇒ Stiffness of spine and joints ⇒ Fall and broken bones ⇒ Bedridden
If you maintain the flexibility of your spine, joints, and muscles on a daily basis, you can avoid the route of becoming dependent on a career.
3.For everyone in the country to have a healthy body, it is necessary to have a healthy pregnancy and birth delivery. It is essential to have a body free from menstrual pain. When Jiriki Seitai becomes your regular habit, a woman's body can improve without menstrual pain, as well as the ability to have an easy labour without physical pain.
To increase the number of people who are not in need of nurse care who are active throughout their lives, it is necessary to have a place for older people to gather and take care of their bodies at least once a week. Jiriki Seitai classes can provide this environment.
5.By practicing Jiriki Seitai regularly, people will become more aware that they are the only ones who can protect their bodies, and become more responsible in prioritizing their health.
CLOSE
Educate and train Jiriki Seitai instructors to expand the Jiriki Seitai method. As of 2020, we have 500 instructors and 20,000 students in Japan.
Disseminate Jiriki Seitai by sharing publications – 25 books have so far been published.
Publish Jiriki magazines every 2 months and produce remote education via DVD instruction for those who are not able to attend the classes.
Offer seminars and workshops conducted by Yu Yagami in Tokyo, Hyogo, Hiroshima, Kagawa and Fukuoka.
Produce online teaching using YouTube, Vimeo, and Zoom.
CLOSE
Future
"Future of Japan" that we draw
Neighbours will gather in school gyms in the evening all over the country to practice Jiriki Seitai.

People around the world will receive online Jiriki Seitai classes by Yu Yagami

Students who suffer from menstrual cramps will be helped by creating "Jiriki Seitai club" activities in school.

People who injure themselves in sports will receive rehabilitation.

Professional and amateur sports organizations will utilize Jiriki Seitai for the care of their athletes.

All obstetrics and gynecology departments will run Jiriki Seitai classes and provide guidance for easy child delivery until labour itself.

All nurseries will host Jiriki Seitai classes for parents to maintain their health for raising their children.

Life expectancy will be extended by offering Jiriki Seitai classes for the prevention of requiring caregivers at nursing homes.

Jiriki Seitai will be a mandatory course in universities and teachers will be trained to be able to teach Jiriki Seitai to their students.
Above all, the most crucial message I want to express is that people need to learn more about their bodies. If we use our bodies properly we will not get sick and recovery will be more immediate even if we do. As you get used to this healthy lifestyle, you will be able to take care of yourself throughout your old age and until you die.
Lacking the knowledge of your body makes you feel anxious when something happens and for many, the only option is to see a doctor at a hospital. Therefore, I would like to educate people about a variety of methods including Jiriki Seitai to keep our body, mind, and well-being as healthy as possible.
CLOSE
Change
Change that happens to you
.You are able to trust your body and you become less anxious about your symptoms.

As you use your muscle and internal organs (how to eat) properly, you can keep in the best condition.

When a family member becomes more familiar with the body and wellbeing, she or he can share the information with the rest of the family.

You can reduce the cost of hospital bills as you become capable of distinguishing illnesses which you are capable of curing, without needing to see a doctor.

.Since meals can become simpler, you do not have to spend too much on food, or unnecessary supplements.

As you gain more experiences of self-healing, you will not become distressed when the same symptoms reappear. You will be careful with your lifestyle because you will never want to go through the same pain again. On the other hand, if the doctor heals the illness for you, you may think "Danger passed, and the God forgotten" and you are likely to repeat the same lifestyle that caused the illness.

The more you know about your body, the less fear you will feel about aging so that you will be able to age with grace.

Athletes can improve their performance by understanding the source of the injuries and reach new personal records.

Children can feel confident with their own healing ability as they grow older because of their parents' teaching from an early age.
CLOSE
PROGRAM
FIVE APPROACHES
Approaching the five health issues
01
Skeleton structure
posture
correction
Improve bad posture and
release pain and stiffness
A way of eating to
eliminate waste matter
(Detox diet)
Work on the
sacroiliac joints
05
Habit
improvement
Life Style
improvement
Restore autonomic
nervous systems
Arrange
Two treatments
Take the 90-minute program
- Navigator's classes etc.-
Remember Jiriki Seitai
To practice at home
PROFILE
YU YAGAMI
Yu Yagami
Born in 1953
Kwansei Gakuin University Sociology major Mass communication dropout
Acupuncturist and chiropractor
Director, Yagami Institute of Preventive Medicine
Jiriki Seitai creator

When he was in his second year of university, he woke up to the importance of preventive medicine and dropped out of college to study Eastern medicine. He has become an acupuncturist and started to treat patients.

After learning and practicing yoga in order to get a hint to create Jiriki Seitai, he has integrated it to create the foundation of Jiriki Seitai.

While treating patients as a Seitai therapist, he transformed the highly effective treatments into a body movement which patients can practice by themselves, and opened Jiriki Seitai classes after completed Jiriki Seitai movement in Nishinomiya. Since 2000, we began Jiriki Seitai instructor training and as of 2020, there are currently 433 Jiriki Seitai instructors in Japan and abroad.

He has written 25 books including his books "The Essene of Jiriki Seitai" by Shinsei Publisher. and "Jiriki Seitai for Relieving Pain in the feet and lower back" by Nobunkyo pubrishing. He also provide online training for students in remote areas.
MARIE YAGAMI
BFA:Pratt Instutute
Fashion Design Graduate
Jiriki Seitai instructor qualification
MA:Central Sait Martins
Performance design graduate
Yoga Alliance RYT250
Yagami holistic Medicine lab.

Marie moved to the US in 2002. Pratt Institute Bachelor course completed. Won Outstanding Over Achievement award for her graduation show. After working as an intern in Universal's TV drama costume division, became a freelance costumed designer. Whist living in the fast-paced urban life in NYC, she realized the importance of self-care. 2010: Obtained the Jiriki Seitai instructor qualification.

Moved to England in 2012. After working in costume-related work, she completed a master's degree at Central Saint Martins University. Through the study, she has become interested in the relationship between artistic expression and therapy, and deepen her learning of bodywork and Jiriki Seitai.

2018 she obtained Yoga Alliance certification in the UK. After that, she has began to offer Jiriki Seitai classes and workshops in Canada, Europe and Israel.

Since 2019 she has moved back in Japan, and work as a member of the Yagami lab. Marie continues to develop the Jiriki method alongside her father, and has become an ambassador for Jiriki outside Japan.



OUTLINE
| | |
| --- | --- |
| Name | Yagami Holistic medicine lab. |
| Representative | Yu Yagami |
| Street Address | 2-19-401 Ryodo-cho, Nishinomiya-shi, Hyogo |
| Fax | +81(0)798-55-6429 |
| E-mail | jiriki@jirikiseitai.jp |
| Business name | IRIKI SEITAI |
| Business content | Preventive medicine, Jiriki Seitai classes |