JOURNAL
Announcements, Blog
DATE : 2019.12.24
Jiriki Seitai Calendar
Jiriki Calendar is now on sale! We have already sent out over 3230 copies in Japan 🇯🇵 The theme of this year is a relationship between body temperature, self-healing power, and vitality.
There are lots of Jiriki movements and advice to help raise/keep our body temperature, which is a key to maintain our healthy bodies and minds.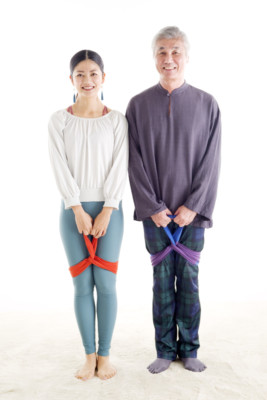 We have had amazing 2 yoga wear brands to make the calendar stylish, brilliant and cheerful!

Both Ripple yogawear from Israel and yinyang yoga from Kyoto/Bali are my most favorite yoga brands. I love the organic feeling, designs, colors, and the touch of the fabric. I feel so comfortable and happy to move in them.
I really appreciate the designers Azusa-san, and Adva, and Maaya for introducing me and helping me to make this happen.

I have decided that we won't create this calendar in both in English and Japanese as I planned. Instead I am creating booklets in English so that you don't have to make it seasonable, but you can use it as a small textbook.

Please let me know if you are interested in getting this?

Thank you for such an exciting year.
I am wishing everyone a lovely Christmas and new year!